2-10 Is it possible to order by phone or SNS Chat ?
2023. 2. 22. 10:53ㆍWholesale Fashion Jewelry Accessory
Is it possible to order by phone or SNS Chat ?
Yes, you can. I think this also depends on the quantity of the order. If you don't have time to go to Namdaemun Market and you need the product, you can ask the wholesale store to take a picture of the product directly by text or SNS Talk.
And you can mark the quantity on the picture of the product you received and put the order in.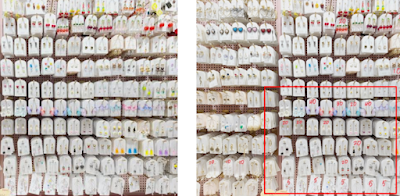 You can take a picture of the product and write down the number you need as shown in the picture above and order. In fact, you can ask most wholesale stores to order like this.
However, if you order a very small amount after requesting a photo of the product in the store, They will not respond in this way next time. I've been doing business steadily, but I don't have time to visit Namdaemun Wholesale Market, so I have no choice but to ask the wholesaler to do it.
But if you keep asking, They'll probably hate it. However, if you have a large number of orders or if you are dealing with a steady transaction, you are welcome to do so-called orders.
In fact, this way is Taiwan, Hong Kong, Singapore...It is a method used by overseas buyers to order directly from stores. Since the buyer is overseas and can't come to Korea,
it's very common to order by text or chat like this. Therefore, even if domestic domestic customers order like this, there is no reluctance from the perspective of wholesalers.
However, if the number of orders is always small in this way, you will be able to hear unpleasant things later. It's a not common method in transactions with overseas buyers,
But it's also an abnormal method in Korea, but it's useful in case you're busy or urgent if you know that there's a way to order like this.